Hello everyone is adam meister the bitcoinmeister the disrupt meister welcome to bitcoin today is February 1st 2019 and long-term comp is skateable bitcoin is next Bitcoin new tortoise BTC I don't usually read my shirts off like that I thought remember you get shorts like this link table if okay we got an international panel here I am pumped for this yeah I know it's early in the morning back in the USA but there's a whole other world out there and it's the middle of the day for us alright Giacomo Zuko you don't see him right now but he is on his way he's driving some small luxury Italian car and he's you know arrived at one point Lamborghini whatever he's got I don't know all right but we got Zach here he's uh he's back in the East Coast and we got Abraham Cambridge down in South Africa so we're gonna hear some stuff about South Africa today and you could system down there all these guys are linked to below so check them out and all of them are returning yes so you guys are familiar with them but if you're new hey check them out alright Zach I'll start out with you I think it was last week though the sky was falling because the the Bitcoin ETF the van eck they they pulled their ETF application but now it's back oh what a shock what a shock the process begins again for the solid X van Act ETF whatever it's called who knows how long it will take Zach what's going on with the ETF what do you think yeah it's been a wild ride the the ETF withdrawal I think a lot of people understood that it was like rationally the best choice they could have made given the government shutdown what not they were sort of faced with the decision of leaving the application submitted and not withdrawing and having the SEC potentially just reject it by default almost not by default because like there's some technicals it would have allowed it to be approved by default with the SEC could just very easily with sort of like the skeleton crew they had running the agency generate a one or two page rejection and that was set obviously bad precedent for other DCF proposals so my hunch and a couple other people's hunch is that they sort of communicated with some people at the agency and the agency suggested hey just withdraw it so you going to start the process all over again and then resubmit it later so what happened effectively is they withdrew and now they resubmitted which just resets the clock on the SE C's ability to decide which you approve or reject instead of keeping it submitted and the I the SEC rejects it and the entire process is reset so just the clock is reset now instead of the entire process getting to the SEC considering it and people are excited I guess again I don't know like the Vanek is best-in-class the team's great and I actually love to have them on your show at some point there are just a lot of fun to talk to but the having an ETF approved would be it's it draws a lot of headlines maybe because it's like a bear market and the news cycles are it's always slow but it would be great if it's approved it's also not an immediate game-changer right now in my opinion but yeah we we have we have a clock reset now for the SEC to consider the application oh yeah it is not an immediate game-changer at all because that word you just said that term you said clock reset and who knows how long they will be on the clock for the government can take as long as they want to on this one guys so please don't hold your breath and of course you could go into 2020 be ready for it this is how would you look forward to a day and then all of a sudden it's a year later and the date has passed already Abraham any thoughts about that this ETF is it even news down in South Africa I'm it from my perspective I stopped paying attention to etf news about a year ago it seems to be the same dialogue the same story it makes no difference to be not so ever I don't have any funds in the trade in the funds that we traded I'm about getting normal people every day individuals into Bitcoin Wall Street get whoever they want to do whatever time signal do when it happens great I'm not watching it it makes no difference to my life yeah you know what I think that is a beautiful attitude to take and I wish everyone had that same attitude like you know it doesn't really make a difference in our day to day life it'll be great wouldn't have been sure it'll be great for some Wall Street dudes you're gonna get in before the Wall Street dudes get in and we did that we all of us have had an opportunity for like five years now you know is it once you notice that one day is gonna happen I'm not I don't know counting down the days on the calendar when it's gonna be I'm just trying to accumulate as much beacon as I can so that the identity something does happen great but that's that's not just a bonus exactly now you know what what's funny here this is a cry I'm looking in the chat here they'd the live chat and so and this question almost always comes up and I don't know here's a quite a very common question when is bottom 2020 dude you see that's the thing if you're even concerned about when is bottom you're you're likely to have a weekend they'll they'll be a bottom they'll be a top BB it's just be patient let time long-term thinking people long I I think if you're worried about the bear market you know you're not God you're welcome Bitcoin I mean that's that's the thing and I this show as all of you know I try to get people other based mindset this is you know this is changing the world type of a type of stuff now the speak and you know and there's so many developments going on in Bitcoin right now and it doesn't and it has something to do with a price at all people are the people who are building stuff here they don't care about the dollar price right now they're trying to get more Bitcoin just like Abraham said now on that note back on your budget but never feed which is Lin pound these guests by the way um you could talk about the Lightning Network a lot lately and people asking so many questions about the Lightning Network what's the latest development what's the hottest latest greatest thing well tell us tell us that when you between about yeah yeah I think will be huge for just the number of developers that are interested in building applications built on lightning on making massive UI UX improvements on just educating people about why the Lightning Network exists and its potential to help Bitcoin and other block chains but most importantly Bitcoin scale one of the latest developments is this sort of social experiment project gimmick thing called the Lightning trust chain where a group of people just originally started tasking around a bunch of satoshis among themselves from one person to the other and then it sort of got out of hand and kept being passed to more and more people and every time it went from one person to the next like 10,000 more Satoshi's or something would be added to the pool and people just kept passing it along posting on twitter i have this lightning pool of Satoshi's now if you want it comment with an invoice and I'll transfer it to you and yesterday there were a couple interesting developments because I mean the point of this entire space is financial sovereignty you can do whatever you want no one can stop you and so when the pot was transferred to this guy Edward he just tweeted basically I have it now and I'm seizing it all these entities are mined and sort of broke the chain or ended it I should say and that was fun and then after that happened another guy wanted I can with the account but wanted to continue the experiment and just sort of pull together his own pool of Satoshi's to match the last balance after Edward seized it and the a new chain or the old chain continued people are still passing it around so it's just a fun sort of gimmicky social experiment of all these people increasing the liquidity on the Lightning Network introducing new people to lightning and having them open channels by forcing them to sort of accept this pool it's a lot of fun so I guess that's the latest latest fun thing in lightning to date all right yeah I had heard about that and you sometimes these give me things that spark something and all sorts of innovation can be born out of it maybe someone will find out about the Lightning Network because of it and then you know this is pretty cool I'm gonna build something that's useful on it so good I'm glad there you know we most of the stuff I've heard about from lightning right now is little games and gimmicks and but hey you got to start somewhere and hey look speaking about starting somewhere she has a ride in his Lamborghini Giacomo Zuko is in the house welcome to the show Giacomo thank you very much I parked the Lambo just just here and I'm very happy to be here so I was listening to Zak I'm I'm very sorry I wasn't able to participate yet in this very fun stuff I was around coming back from Las Vegas on confiscated comforts so I think I will I will try to keep up with these torch passing today or tour tomorrow at last it's very very nice to look at I really agree with him that that's it's a you know the internet started to be used by normal people sending stupid animated the bonny gif which sounds stupid things help but energies to to spread around it's a games are mostly a killer app in order to get acquainted with the new technology at first it's completely normal it's actually standard and do you know of any other bring up any cool things you see that are out there I mean you've been trying on the whole world man so you mean you mean about lighting and library of cases yeah anything anything lightning that uh you know you think is newsworthy because people just always ask me you know what's the latest lightning so is that shared his thing I thought maybe you had some a different thing so I think that a very nice a very nice use case for for I think I've seen I've seen many actually in the last lighting accattone in New York or said bye-bye chain collapse there was for example the integration with Microsoft Excel that was very funny because like a mix between something very new and very open source and and cypherpunk has something absolutely legacy like an exhale an excel a paper it was very interesting to see the contracts and then the clash between these two words and then I think that the gel wallet on browser it's great because I remember thinking you know lighting is actually what the Bitcoin equivalent of the kind of free mindless easy development approach that you can see on many sheet coin projects when I was a were looking for the first time at the at the etherium wallet the you know the Fox one the browser extension meta ID I remember the name yeah exactly I was looking at that and I was asking myself okay we do things that are safer and more scalable and more private in Bitcoin but why nobody in Bitcoin cares for this kind of very usually very easy UX and the answer that I got from some Bitcoin well developers where something like we cannot do proper things on em on a chrome extension because first it will not be safe and on Bitcoin people keeps a lot of funds but that's not true anymore with lighting because there are there are intrinsic limitation on liquidity that you can put on your lighting channel so you can be more reckless because it's intrinsically studied and created and promoted for small amounts so you can experiment we started a little bit less secure and also the the kind of interaction you you mostly are used with the interim when you try to do Eastern payment on the browser are zero confirmation time and zero fee which is something that you can not have unchain and also the fact that anything that you can try in a lightening for example a Tom ik multipath or or playing with with a way that I should generated that are kind of things that you cannot do um become because you cannot change it the consensus and change the base protocol every time you feel like experiment with your stuff well you can change the client side let's say compatibility of two lighting users without messing up with the with the ball protocol so lighting is that part of Bitcoin in which we can pretend that we are as mindless as a theorem developers know but I say it gives opportunity for deep you're right okay yeah Zack does a quiz in one of the greatest as far as it's just one of the greatest apps built for lightning right now one reason I think why it's especially exciting is because it is like so similar to metamath like Giacomo explained and I think over the last five four or five years or so atheria has like maybe pretty obviously beats Bitcoin in attracting so many just sort of like app developers that want to build a simple application and maybe a theorem is easier to grok and they can just get started from day one with aetherium and I mean the reason for that is because attracting those type of people isn't bitcoins priority right out the gate but with things like jewel and as lightning continues to grow not only is Bitcoin going to be already a superior form of money it's going to be a superior application platform and all of these developers that were attracted to aetherium early on are going to in exodus sort of migrate back to Bitcoin and I think the ease of payments of in browser payments that jewel has is just like one of the first catalysts and starting that process it's it's if phenom really exciting so yeah I agree on a percent Abraham Immunization any lightning thoughts are from that I mean that's just in terms of Hugh's case we've always been striving towards giving I mean nobody just gives a bit of background it's of what we actually do I mean the Sun exchange platform allows people around the world to own solar panels powering African businesses or schools and from them earn Bitcoin now the moment we're sending out the pic the Bitcoin payments once per month but that's so old-fashioned I mean getting a payment once per month is boring and tedious and why should they have to wait for a monthly payment why should I wait a month to get the money they own because they've already produced the electricity so the ability to convert kilowatt hours to Bitcoin in real time and then stream that value in real time is only possible and lightning they've got tiny tiny tiny microscopic payments being made we even demoed this two years ago in the blockchain conference Bitcoin conference in in Joburg was actually basic creating an Oracle of solar production data from a solar inverter and getting a smart contract to transfer funds from one wallet to another so you basically got an instruction every five 10 minutes of kilowatt hour production we can now send payments via lightning in a much higher much higher frequency than that and that's really cool I mean that's like that's literally streaming monetized sunshine and that's what we're working on towards building real life use case there people found that like button alright now I want to I want to circle back to jaqobis yeah I wanted to add just something about what I hope to see on lighting very very soon so you know that there is a there is a people streaming what they do with with games basically gamers that are on some platforms so one was recently acquired by Amazon and they play the day they play and they stream and people can donate them in order to go on playing that the major platform about that was acquired by Amazon and interesting thing is that of course many of these players are basically girls the turn that turn out to be like a mix between cam girls and the rear players and they started to be censored because basically you had this guy killing it at the first first-person shooter and that the girl with a webcam very smartly position at in some particularly height height position and the girl was was basically getting twice the donation so this platform start started to censor users based on this kind of consideration of course it's a sensor it's a legitimate kind of moderation but I've heard some of my friends are working on some lighting based streaming pair frame payment platforms that could be that could prove a kind of interesting in cases in which the the typical mainstream Fiat enabled the platform is for some reason not available anymore to some kind of user so that's another interesting use case sorry for interrupting your question no no no that's that's good we always like to hear about cam girl well anyway are you your wealth in Bitcoin people speaking about cam girls though how did you like Las Vegas I mean have you been to Las Vegas before have you ever been there before yes once for for vacation I love it so many of my Italian friends don't like Las Vegas because it's it is a fake and it is kitsch but I I love Kitsch and I love a little art I never really grown up so the idea of living inside the theme park is very exciting for me so I love Las Vegas as a tourist and in this case I really loved Las Vegas as a Bitcoin conference attendee and speaker uncomputable was really great tone and vortex and Max they did a wonderful job it was very well balanced one of the interesting thing is is that it was one Bitcoin early conference which is badly needed because you have a lot of ICO blockchain bullshit conferences but with the level of organization of a I mean not of a technical me I mean technical very highly technical developers they are very good at coding but sometime they are not the best people in order to organize logistics and entertainment and and balancing topics well Don was great with his staff at doing that it has been one of the best conference I have been so far so I'm I'm super super happy and of course we had also some fun in Las Vegas as well but not so much because the conference was all inside the same hotel so basically since we were like 80% of us we're nerds we have basically stayed in the hotel for for 95% percent of the time yeah and it wasn't on the strip you see the strip well all of Las Vegas is a land of impulsivity okay so impulsive so it is a miracle you can put on a conference there that you know around long-term thinkers around holding Bitcoin it that's quite an accomplishment because I mean the impulse the unhealthy things I see there I can't even name some of the things I'm not a big I'm a bear I'm a big health nut so as everybody knows I am NOT a fan of Las Vegas and all you people throwing their money away oh my god and just eating it smorgasbords doing george getting drunk getting into fights and wasting money at clubs valuing their wealth and women in all sorts of not-so-good way so I hate but you know you I like your take on it they let you know living in a theme park I mean it's different it's different that's a positive way of looking at it and I'm glad I'm glad they were able to pull pull it off and no one got a no one lost a lot of money I hope I hope people gained a lot of Bitcoin knowledge that's yeah I totally safe Adina I think that introduces speech kind of like this it was like a very very low time preference call conference inside the highest time preference place in the world there was very fun contest yeah there you go pal not like but that is that extent explains it right there two contrasting uh contrasting styles Bitcoin and the city of gambling but that um that Hotel you stayed it was at the the D right yeah they like big date the guy a long time ago said he liked Bitcoin and from them he got the reputation of it being a by actually when I was when I had to go to Las Vegas once I stayed there I thought it was great I thought it was great not to be on the strip also to be in downtown Las Vegas anyway so no plugging in Las Vegas anymore I want to say James Dell Jericho thank you for the dollar ninety nine in the super chat lightning Network makes payment terms a thing of the past yes James Dale Jericho thank you for that statement and thank you for the support uh III did Jack my head what since you missed the very tip of the show the very star the show I wanted to know if you thought anything about this the Bitcoin ETF being back on the on track again maybe the van eck solid X applied to the SEC once again if that's a big deal to you or to me it's just like it's gonna take a lot of time it's it was gonna happen so just wouldn't hold your breath type of situation yeah I mostly agree with you it's eventually it's gonna happen but he will take time so it's a little bit like when China bans Bitcoin every week the first time China bans Bitcoin you are like shot the second time China bans Bitcoin you're like mad and the third time you don't care anymore and ETF approval is just the same eventually it's inevitable and short-term it's unlikely that something relevant happens I'm actually usually people as very contrasting to extreme feelings about the ATF's and stuff like that some people think that they are necessary to Bitcoin to take over because like we need institutional money and some people think they are bad because they're doing fractional reserves on Bitcoin centralizing I am actually in in the middle I really I don't care I think it's inevitable and it's fundamentally a good thing because there will exist the custodian solutions of Bitcoin for traditional investors there that's something that we cannot just avoid it will happen because bitcoin is a non-correlated assets class and when you have an uncle rate as a class traditional investor will want to invest in this non corrected as a class and they are not cypherpunks that who are willing to run a full know the on managed private keys these are just traditional investors they want to buy traditional kind of third party IOUs but I'm happy that this kind of centralized solution are coming from a clearly legacy established centralized parties so if I mean if your Bitcoin exchange is going to look like a bank with kyc II AM L and the censorship it I think it's better if it is a bank because at least people knows that they are not going to join a new fancy technological staff they're just going to use a traditional bank with the same old security trade-offs with the same political problems the same system in risk so if you want to have a bit calm flavor at risk I think it's better if you buy that from Wall Street then if you buy that from Bitcoin startups because because that apps are not insured they are not liquid it's better if you if you if you take your Bitcoin wallet and code and security practices from Bitcoin hackers and you take your traditional IOU from an institution on Wall Street firm so it's not fundamental for Bitcoin it's nothing that we can be kind fundamentally but is so it's not necessary but it's not bad intrinsically and is not stoppable anyway yeah I mean and also the people who would want to buy an ETF be part of that they wouldn't want to deal with some Bitcoin startup they would want it from a traditional name a traditional Wall Street name also that would make them feel very comfortable and do you see by the way here someone from the chat wanted you to pronounce his name do you see in the side there I posted someone's name Jockamo do you see you James the Glacial alright that's he wanted to hear that he wanted to hear that I I pronounce it with a Baltimore accent you pronounce it the correct way okay moving on there we go let's talk about this crypto Pia hack that is uh oh no no no before you quick tell me the hack Zak I just I question forget I didn't tell you about this the venn is well in gold you tweeted about the Venezuelan gold that how it the the gold that Maduro thought was his I guess at the Bank of England its if you control your own control your own vault I guess what are your thoughts on that yeah yeah that's uh I mean that's sort of I guess the legacy example people were saying of not your keys not your Bitcoin which is pretty funny and true yeah essentially Maduro just tried to claim and withdraw his gold holdings yeah at the Bank of London and they essentially said no we're not not gonna let that happen which is pretty similar to storing all of your bitcoins on maybe some of these Bitcoin startups that want to play bank also and then you try and withdraw and they they don't like where your bitcoins came from or where you're sending them or maybe they're hacked like who are about to talk about and who knows and you can't get them so yeah that's that's the point and I mean one of the interesting paths that whole conversation took was Maduro is obviously a pretty bad guy and so if we can try and stop him from getting his money isn't that but I mean arguably that's great like Maduro doesn't have his gold but the means to him not having his gold the means to him not maybe in a different sense having his Bitcoin a different situation is the problem and I caught I caught a lot of flash or saying that bad like dictators adopting Bitcoin early on is something that a little bit disconcerting but I meant that in the sense of separate from this to where we should like not try and stop people from having money but in the sense that being early adopters has an enormous wealth potential for these individuals and if with this wealth comes at an increasingly long lifespan for their oppressive regime and whatnot and that will consideration but obviously the point of Bitcoin is financial sovereignty like we saw with the lighting trust chain this guy just sees the whole pot and it sucked but I mean for some people I guess but you can't do anything about it so if you have a lot of gold somewhere I recommend not keeping the Bank of London if you're trying to start an oppressive regime and starve millions of people because you might not be able to get your gold back well and the other thing that a dictator should learn from this instead of trying to create their own centralized cryptocurrency the petrol instead of you're wasting your time that way you should have been getting bit cooling yourself and you would have been able to continue your repressive you see that's why they're not too smart it's interesting because Maduro obviously he understands why bitcoin is so important because he's an enemy of the u.s.
Right now and he needs something to get around traditional financial systems but he all he knows all he knows is printing money and so he defaulted to well I can just create a new one and print my own money and it'll be the same thing right so he like and obviously Maduro is mining Bitcoin actively he seizes Venezuelan miners mining equipment and repurposes it for state Bitcoin mining but I think the petrol only came to be because all he knows is printing new money and so when he wanted something besides the dollar he just tried to create his own version of Bitcoin that he could control because that's all he knew so he's almost there he mean I wouldn't mind if Maduro didn't have any Bitcoin but uh he's almost there to see to see the use case and not just create a new coin but actually trying the only we can leverage Bitcoin which is what he wanted to do is by owning Bitcoin not by creating some new one and so if he just owned some instead of creating a new one it should be okay he was a patient enough he'd want he's like I need my coins now so I just create my own coins he defaulted to the impulsivity of inflation of hyperinflation what he's always known uh abraham cambridge any thoughts odd uh not your goal not your vault not your gold Medora stuff I'm dying just are you right private key sorry go buy Bitcoin I think that's and that's the other lesson here to only confiscate able if you control your own private key you don't have to worry about Bank of England er cold or anything like that Jockamo you were smiling to earn all this any thoughts no I I like the like Zach's take on he is known for his the bed takes on Twitter recently but this is actually exactly a good one because there is an interesting paradox about Bitcoin beacon serves the underserved so if people now has some problems in at using any kind of commerce or finance tool a Bitcoin is going to serve him so there are two classes of people that are underserved there are people oppressed by power and there are also some kind of power oppressing people there are a day I mean they are themselves a little below pressed by higher power trying to defend the small guys so you have strange ERT you know they're like when you have an independent independent is movement for example in Spain for Catalunya or something like that usually these independent this movement they become super friendly with this the super national entities like European Union so since you fight Spain because you want to decentralize and somebody fight Spain because they want to centralize into Europe so the people who want to run away from Spain they will become ally with the people that want to centralize Spain into European Union and that's a very strange thing that happens quite a kind of a kind of us and also like a Scottish independent if being a pro euro unlike the Britain and procedures which is this strange thing so people oppressed by Maduro they will be used they would be able to use Bitcoin to defend themselves from Maduro but Maduro will be able to use Bitcoin in order to defend himself from let's call it I don't know United Nation or anyway a US government which is somehow trying to prevent him from hurting people below him so it's a strange circle I think that overall the the positive that the net positive is clear because if we ask yourself is now more people excluded by by by global finance and global commerce because they are the the little guys or because they are evil dictators that that not just evil dictators but that small subset of evil dictators that that the the first world the super powers actually decided to do peace off because that's not I mean it's not the case that if you are a blood bloodthirsty dictator then the US will will just blacklist you that's not the case only a particular subset of evil dictators in some particular I mean power struggle configuration and scenarios they get blacklisted by the body by the US or the year the European Union or stuff like that so yeah I think it's pretty self-evident that we can have good and bad effects in in serving the underserved but mostly the dominant effect will be protecting the small guy against Maduro and not really protecting Maduro against the u.s.
I just I just add a little thing I don't think that Maduro wasn't smart into creating is is an alkine the stupid pedro token because they I mean it was stupid from the point of view of the of somebody investing it of course but creating it was just a smart move in order to do what he was already dying doing since she's decades so DIF inflating and the basing the body bar but instead of the instead of saying you know guys the Bolivar is a yet yet once more at the base of nineteen ninety percent or somewhere that is said I'm creating a new currency this is packaged with the dollars the conversion rate with Bolivar these days and so you basically cream am i mean it's a new way to do marketing about your hyperinflation so if you have to do I per inflation in order to steal money from your people and I'll coin is a wise marketing do that with a little bit less I mean I don't know it looks like more innovative less less traditional it's it's really oh god I love it how'd that like button by the way people on Sunday show we're gonna have a Maximo from Venezuela come on I believe it's a 3:30 p.m.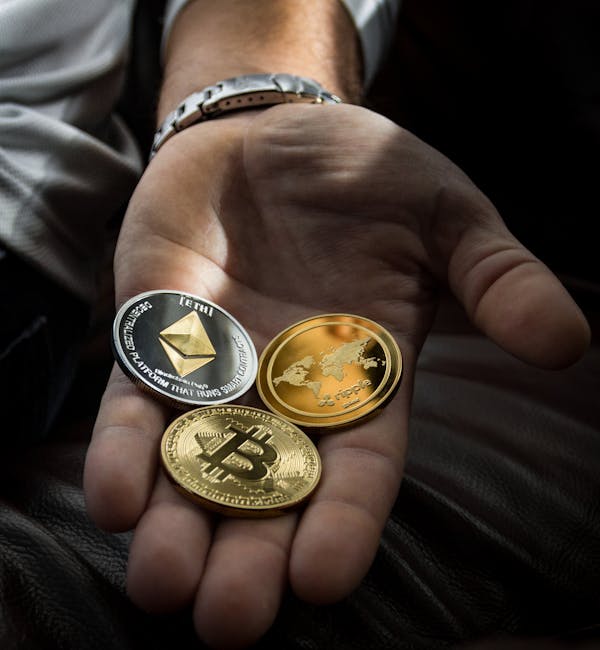 Eastern time and we are going to talk about some of these Venezuelan topics that we kind of briefly touched on here today okay I wanted to go to Abraham thing and you know you're in a unique situation down there in South Africa and you see it right by the way i retweeted and i link to below the South African Bitcoin ecosystem a chart that Abraham has shared with me which I found fascinating it's it's growing down there it's growing but I mean you're about empowering people and your company actually has gotten a bunch of people in the Bitcoin people who never would have used Bitcoin before or using it so I want you to just to touch on that because I I love these gateways into Bitcoin creative gateways in the Bitcoin getting people who never would have held it their hands on Bitcoin so what's going on with that yeah well um I'll see here in South Africa it's an emerging market by most areas of Africa in fact developing areas to the world energy is a huge problem if you have the National grids which have not been built properly or massively under resource or even falling apart in some cases you're basically working archaic coal-fired grips and many businesses schools to can't access reliable electricity lo and behold this country is very very sunny and solar power is now the cheapest form of energy for businesses to access energy so decentralized energy for you put a solar panel on a roof on a building anyone is empowered to create their own energy but the money event that is not there's not enough money available for in South Africa for businesses to go solar I mean it's the debt is very expensive people are looking to use their own working capital to produce solar energy the low and behold people all around the world wants to own solar panels because you can make money from them if you own a solar panel it produces electricity you could sell their electricity for value but how do you transfer that value from somewhere in South Africa or Kenya or Tanzania and get that value back to you so back in 2014 when I started working on this I realized that Bitcoin was the artist that you can now work in microscopic transactions oh he's around the world and Bitcoin so really it's about problem-solving I mean this is this is third world problems for solving with latest technology and these problems don't exist in a place like the UK grid works absolutely finest so you're you always hear this kind of skepticism about Bitcoin so well why do you need it then we've got we've got the bank system works fine the energy works fine so well yes it does but look at what's going on at places like South Africa where the factories are losing energy every single day look what's going on is are by way with with hyperinflation we're using these technologies to fix problems that don't exist in the developed world and so now when you take this down to the South African level means South Africa is I guess fairly you can the African perspective in that it's advanced enough with sophisticated stuff energy and technology infrastructure market mobile phone access everyone's brain computer literate but also with a sufficiently bad enough financial background a volatile national currency concerns of corruption and all areas of government that actually people were moving towards decentralized natural systems like Bitcoin as South Africa has got the highest use case of Bitcoin in the world per capita and wearing us out here in Cape Town is that if all cities in the world the highest usage of Bitcoin and now just look at the ecosystem has built around this I'm here at the Woodstock Exchange and there's probably about four or five and crypto startups here looting one called Project eboot which is creating a universal basic you using a virtual basic income unit which is now being issued to people something that should have got crypto available of course all these things are interchangeable so basically it's just ways of getting people into into the Bitcoin ecosystem because as you all know you should value well for Bitcoin and it's the base currency it's the croteau reserve currency so yes people main start old coins but it's all going to go through Bitcoin at some point the major exchanges here like blue no ice 3x bitcoins forgot the most liquidity and is going to remain so and when you look at the ecosystems now we've posted it on the Sun exchanged and Twitter feed you've just retweeted it there's not one and there's not one sector of the South African economy but there is not a blockchain startup now working Justin that's so so fascinating these are real problems are being solved by real businesses the Oddie that Woody exists and as a result of us offering a very tangible service and by a solar panel through Sun exchange lease it to a school Bitcoin is that she allowed this to introduce this gateway into Bitcoin so about 80% of our customers have never used Bitcoin before but never use cryptocurrency but now they're earning Bitcoin once per month from providing electricity somebody in Africa because we've got this one universal unit of currency whatever currency this universal unit valued store value Bitcoin it now makes sense people are right bitcoins not currency it's a way of transferring value around the world and yes if you hold it that asset becomes more scarce in the wild the value may increase but ultimately it's a way of transferring value from one place to another peer-to-peer and people now understand it's like great I've now getting an income stream paid in this stuff and people are delighted so it's just a way of really proving the Bitcoin does a very useful function it's brilliance of what it does in fact it's perfect of what it does yes there may be scaling issues but we've already addressed these earlier and earlier in this session that lightning networks coming out enabling to a much higher frequency even lower value transactions just makes it make even more sense very good stuff other members of the panel do you've any questions for Abraham yeah I'm just I'm just curious how many I'm just curious of the scale of the solar panel adoption because you mentioned South Africa has the highest per capita Bitcoin using I that's awesome I had just haven't heard that statistic can you describe to me the size of this demographic a little bit but I think it's and there's also very young population so that forgot like most emerging markets you kind of population demographic very wide based on on the young younger people all of which are technologically motivated and mobile money has always been used around Africa so people are used to sight digital currency and also this kind of mistrust of the national currency mean that the South African brand is just devaluing over time non-stop so you've got people now there's also very entrepreneurial spirit and South African people trying to work out ways of creating businesses so Bitcoin has become a focus point and you may have also heard that there are there are regulations being introduced here or the government is looking at how to regulate this but they're not wanting to stop it they realize actually the good and the benefit that's happening here and because there are a lot of scams I mean Safra is a country where there is a problem with education but people don't quite understand what the scam is and how to spot one so I actually not serious support by I encourage at least some mature approach to allowing this this crypto you currently to flourish rather than get let it be tarnished by bad actors Jacomo taught me that chukkamma taught me that it's pretty much not denta kind and it's a scam so that's pretty much I confirm look at these teeth they are perfect after I use dental cone and my biting staff is perfect my question would be about Internet infrastructure the either in in cities or especially in the countryside because usually you have this trade-off you you need Bitcoin where where the financial financial infrastructure is collapse or the monitoring for infrastructure is very bad but the same time in order to run Bitcoin in a day to day basis you need a pretty good internal infrastructure so 4G but also I mean full node now we have like the mesh networks and block stream satellite so things are getting better in order to access Bitcoin even without an interconnection but how is the internet connection in like okay let me just give you a perfect example so a few months ago I was in Kenya very very remote rural area of West Kenya I mean this is literally cut this the coffee that you drink is probably grown by a small cash cock farmer in an area like this and we're working with a company called power hive who actually builds solar-powered micro grids in rural areas with high speed Wi-Fi access now the whole point in doing this is it provides high quality electricity supply to people in rural areas where previously they'll be happened to burn kerosene and sell their carry their crops physically to a nearby town to sell it for hard currency need to buy the kerosene by their mobile phone credit be able to send text messages but lo and behold now we've got high quality solar energy supply decentralized in remote villages with an internet connection these villagers now have the ability to connect to data connections and they have the ability to become much high quality of Education and they could learn at the read at night time if they have access to electricity and they can sell their crops on the internet for a higher price than by booking into town so this is the point here is that solar power is almost the same in the world of energy that bitcoin is to the world of money it's a decentralized democratic energy form and so the ability of us now to be obviously our customers relative locally there's solar panels in these projects as the incredible social and environmental and economic benefit and this really bottom-line stuff this not just about making money is actually about transforming lives and transforming lives or such a way that were introducing them to these incredible technologies that benefit us all and that's what Sun exchange is all about so it was just it was eye-opening and reassuring to go into a place in rural Kenya and see people living happy lives happy kids strong communities strong cultural heritage but now with access to the internet and be able to use cryptocurrency connect to the rest of the world without having to carry bags of worthless cash across borders to transfer money from one family to another they just think Bitcoin and now they've got data because they've got so about man real real world stuff there man well any other questions for a before we move on dudes yeah I ever the last one so basically I'm not sure about how to phrase this question but we can have very smart pay per kilowatt-hour lighting network vs energy systems but sometimes i think that bitcoin mining at least at a major scale not not a very small production scale but is already a energy production let's say allocation automatic allocation system because where you have a cheap energy then you will probably want to to run some some Asics in order to take advantage of the cheap energy especially in the cases in which the cheap energy you can produce locally cannot be really consumed locally and the transport of that energy will probably decrease the amount of our useful energy a lot so let's assume that you have for example a very good source of energy in inside the jungle and you you have internet connection but you don't have cables in order to bring this energy to a city in that case you just plant a Bitcoin mining plant and basically you teleport energy without even the need of this kind of over structure as exactly correct in one I was having discussion of just a couple of days ago with the exact piece of hardware your but you'll require in order to do that because when you've got surplus energy production you can either put it to a battery when that battery is for me but nowhere else that it needs to go so you just turn off your solar panels you filled up so it's such a waste to having this surplus power that can't go anywhere you can't transfer it daren't store it so you might as well convert it to its Bitcoin and they'll be able to transfer that digitally and get that money back but of literally farming Bitcoin and sending it around the world and but of course with a solar for a solar output if there is of course the day and you buy fluctuating or a cloud goes past or your powers gonna fluctuate so rather than having one powerful graphics processor the answer is to have lots of hundreds of tiny processors that turn on as the powers available almost like a graphic equalizer we don't have an audio screen here you've got this peak demand as it goes up and down more of these big one mines return on them off and that'd be a way of very very efficiently mining crypto using surplus power which we can easily retrofit into our systems already and we're operating power plants throughout South Africa there is always surplus energy and we know that surface energy is going to occur but we're not able to sell it to the grid like the government here does not allow you to sell surplus solar power into the grid so when we do have surplus solar power it's basically lost lost income lost revenue so we're just as a matter of time before we find the right piece of hardware retrofitted into our solar power plants and then we've got an additional income stream created just from having surplus power that otherwise go to waste and then you've got 100 percent you know mean using clean energy you're actually using will that ice be wasted energy being turned into it into crypto so all these arguments about Bitcoin using up all the world's energy sources I think it's a load of rubbish because most Bitcoin mines are located where you've got surplus renewable energy that otherwise go to waste are next to wind farms like the hydro plants and to geothermal plants this is this is natural resource that's otherwise just not being used for anything being turned into incredible useful stores of values all right dudes we're talking all sorts of stuff I love when Abraham comes on the show there was no time you're on the show you got oh there was quite a few interesting uh solar questions for you that Tizen classic show if you remember that one I took remember that one the other that got back perfect Alaskan yeah it's only and I think when an argument we always hear is also the fact that it takes more to mine you never get back the energy it took to create a solar panel than to manufacture the solar panel which is a load of rubbish it takes about less than a year to pay back the energy and actually when you spend a Bitcoin on solar panels you get four times the energy out of the solar panel then it took to create the Bitcoin in the first place so you're actually creating a completely positive energy balance by financing solar with crypto and then you can getting more income out of the solar panels in crypto again and it's creates this whole new virtuous spiral economy those based it's based from silicon chips and silicon chips it's financing silicon chips produce electricity with money that was created with silicon chip powered by electricity that is a solid-state solar powered economy based on crypto araignee well Abe he's linked to below the Sun exchange Twitter is below and obviously there you can check more about what's what's going on down there I want to move on try to we're nearing the end of the show but they're two topics that I haven't brought up so I'm going to combine them into one somehow I don't know the crypto Pia hack continues yeah remember crypto Pia got hacked like a few weeks ago well the it's the the etherium addresses are still controlled by the hacker and what is shocking is that people are still depositing aetherium at those addresses because it's it they have it set up automatically their mining aetherium and they're just sending it to their exchanged address and i guess they don't value their wealth in aetherium at all they want to convert it to something and they have no idea that this is even happening which is just it just shows you the wild state of affairs in cryptocurrency today that we still have people that even though the exchange has been hacked they have no idea and they're still sending their aetherium there where it's still being stolen number two is tether which is the crypto of exchanges basically got up to number four on the coin market dot the coin market cap market capitalization rankings this week I mean now it's like six so you could say it's the fourth fifth or sixth most popular crypto under certain measurements I mean what does that say about the space what I mean I think it says that a lot of people are trading and I think a lot of people who aren't thinking or trading because what's still going on in crypto Pia that people who are minors are still set blindly sending their cryptocurrencies to exchanges that are currently being hath so do you guys have any thoughts on anything that I just said crypto Pia hack tether Giacomo I'll start with you so about creatopia I think it was a great use case for trace mayor's proof of a Satoshi's run also I have I have a cap here the trace gave me and confiscate Abel so there are guys that actually withdraw money from crypto via a few days before because they were doing Satoshi's ran on the on January on the Genesis block anniversary so they there they have been saved by this initiative I hope that this initiative will will also come up in the next years more and more powerful it's a tradition for bit corners in which every year we just withdraw everything I mean we should always have funds outside and exchange anyway so that's a no-brainer but if you happen to have some funds on an exchanger for trading reasons arbitrage regions or whatever just remember to at least do your prover serve once a year or maybe even more than once a year so this is a funny thing because the failure of the DAC cook the change happened a few days later and so many people was actually saved by the body stuff and the second consideration is about is about that er it's very strange to call it the fourth cryptocurrency because the point is why isn't US dollar on paypal or on BMO or on cash app or on Apple pay the first critical c4 market cap I mean if you count the market cap of dollars on PayPal they are they are more than the market cap is higher than tater the thing is that thator we may say while the issuance and the redeeming is centralized the transfer level is decentralized over the omni protocol on top of Bitcoin so maybe we can call that a cryptocurrency but but it's it's kind of pointless we could have I mean if we if I just su 1 very rare unfindable PPP on top of counterparty and then it's so rare that people value that for billions then I am top of a coin market cap there are things that are different from from Bitcoin and from Bitcoin clones because they are not new monetary entities these things are US dollars multiplied with a discount that represent the the probability that this dollar will not be redeemed because that data will fail so that's that's what the data is it's your US dollar plus a Trust coefficient so it's not really reasonable to match it with other kind of I will I will say that actually theater is not a shit coin in the same way all coins usually ours because all coins are trying to recreate something unique which is digital scarcity theater is not trying to do that theater just a proxy that happens to use the Omni protocol for many reasons mostly for legal arbitrage and for plausible deniability with the regulator's they happen to use a Bitcoin derived protocol to transfer something which is completely non Bitcoin related and not a bit can clone at all it's actually just u.s.
Dollars all right Zach your thoughts on this on tether and well first Jack of a very good point about proof of keys saving some people's butts I didn't think about that it did save some people there's no doubt that some people pulled out a crypto BIA just in time Zach yeah about it just I didn't know how work out because like Jack almost said I think people who knew about it at least the first year around already had a lot of their coins or should have already had a lot of their coins off exchanges but on the day of the event all these exchanges started tweeting yes like withdrawal your coins or hold your keys that I'm just I'm watching this like what why are you tweeting this but I don't know it's great and I hope it continues but yeah I agree with Jacomo on the tether thing I think if you want to use tether you sort of have a preference for the dollar over Bitcoin maybe so just use the dollar and I think it the same situation is like with a one of these new sort of Bitcoin pegged tokens that aetherium is using to leverage Bitcoin on aetherium those people obviously like Bitcoin as money better than ethers so just use Bitcoin it's there's there's it's you some of there's very nice use cases for these pegged tokens peg to something else trying to leverage that asset on a separate network like the dollar via tether or Bitcoin via rapped Bitcoin but in the future people will see that that's just an unnecessary inconvenience and they'll just shift to the main Network in the end I don't know that's all I have that was probably right all that Jack homo decide hey bruh Abraham any any thoughts on this any conclusionary remarks – the floor is yours I'm just fascinated about how a hack can occur I mean crypto exchange mean what how old he crypts a crypto PA get hacked and not others and what lessons learned are they able to share with other – I think to exchange to make sure this doesn't happen I mean what's what are they what they did I mean what what breach they had it I know they're not allowed to say because there is the police matter but yeah what what's happened is it an internal thing if it's an internal thing as a member of staff and that's one thing but you know what is it this case they need to make some statement of some other slot of uncertainty because bad like there needs to be transparency here they're putting it off for now right now they're saying send your questions to the New Zealand Police Department we'll get to the bottom of this eventually but people if you're like mining the theory on or whatever don't automatically send it to an exchange like send it to your own address that you control control your own team whether it be with Bitcoin or if your gamma theorem yes I mean do that or just a write Vitalik booter in to give your ATAR back after so there are two options either you stop giving it either to the Acker or you just ask for a report or er fork later people love sending their money to scammers on Twitter via BOTS so the fact that they send it to an exchange that's packed is it is it very surprising either so that's it that is that's an interesting point there you make Zack part of the reason it's some people some etherion people are kind of risky with their etherium is because they jumped into etherium before they learned how to send a bitcoin i mean i i've recommended anyone who gets into altcoins just play around with bitcoin first send your first bitcoin or fraction of a Bitcoin before you start buying up these uh alt coins or becoming part of some mining pool and not knowing what you're doing yeah learn learn the basics first and I think they're probably some people in aetherium that jumped to a theorem right away and I mean I don't want anybody I don't want anybody to lose their wealth but it does happen sometimes all right so that's that's we are at the end but I want to hear it everybody's take on anything that was left off anything they want to bring up any conclusionary type of things Abraham we'll start with you that's gonna say that if anyone is in South Africa or in the African area passing through stuff wicked days – pretty cool blockchain events coming up one in and the February one in beginning of March on a joke but when it Cape Town I'm presenting one in Cape Town there's always great speakers Adam you were there last year that you can vouch for the energy that's at these events so yeah just kids that set blockchain Africa code and check it out come on down look forward to meeting you and yes people you might remember that farzam is he was on the show a few weeks ago from South Africa South Africa he was talking about the same of the same events because he's going to be there too and of course I was there last year and I saw Abraham and farzam and and Lorien and then the whole and Towanda Kimbo from Zimbabwe I love what's going down there in southern Africa and yes I hope Towanda is okay and some Bob way that is a whole nother story I don't know if anyone's they turned off the internet in Zimbabwe well we'll have another show about that one of these days it's unfortunate these things they're they they get rid of Mugabe and then they get this alright Zak you're you're here a conclusionary falls my conclusionary thoughts are just fine I don't like you I don't know maybe download lightning jewel on your browser I guess a tool around with it who has the Lightning trust chain next and yeah do something with lightning it's I'm I'm in the process of leveling up my programming schools right now because I want to build something on lightning and everywhere they're not going to build something download a wallet open a few channels and add some liquidity to the network yeah that's my that's my closing thought right lightning centric final thought their own Zak thank you guys for be on the show and finally Giacomo you were a little late today but man you brought it what if what if you're anything that was left off anything you want to talk about to end it no I think we covered pretty much a lot of topics and I would like to just attach my final total to the axe one about lightning if you apply with lightning one of the first things you will have to do will be to actually start running a Bitcoin full node because so far in order to run to receive money or like a network for example you do have to run a lighter note always connected and a Bitcoin node up in sync and that's a good thing that you still need to do that there are some technology coming like a neutrino that will make easier for you to run lighting wallets without four nodes but I am very happy that that they're not out yet because a lot of people has to switch for the first time I mean when I was a kid when I was 16 years old I was playing with some open-source software but it was natural for everybody interested in computers to have a fuller basically server at home always connected right now most of the people they have a cell phone and they use the cloud which is basically other people's computers and they when they have to run for the first time and a lighting client the first 25 for the first time a hardware that will they will keep running and connected at home which is like a huge thing do that when you study your first Bitcoin core on your computer desktop or you buy kazahana or not or or dojo boxes to run a full node then you are really switching finally back from the from the cloud hangover today run your program yourself a new body all right dudes there you go that's your conclusion Airy thoughts from all our awesome panel members I thank them all for me good time to be remember we do this show every single Friday it's been at 8 a.m. Eastern Time every Friday the l'viv probably will be that time next week also but you do a new show here every day it's not just this week a big coin it's beyond Bitcoin it's the one Bitcoin show so tune in on Saturday there's big news on Saturday and Sunday coming up so just watch the shows and again follow me a tech ball to e CH be alt on Twitter disrupt meister comm watch all my old shows that all these guys are linked to below follow them all on twitter i'm adam meister the bitcoinmeister the disrupt meister remember to subscribe the channel like the video share this video pound that like button bang that Bell bun click on those squares and shabbat shalom see you guys tomorrow bye-bye see ya Thanks